Prayer Meeting on Wednesday at 7pm @ Andrew & Kelly's
Youth Group – This Saturday (Feb 29) Youth Group will be at Lukas' from 5 to 7pm
Sunday Service on Sunday (March 1st) at 10am @ American Academy – Reminder that carnival is on Sunday – we will start on time and finish early enough so no issues with traffic on Makarios.
Love Cupboard – on Sunday we will do a special collection for this.
Green Monday (March 2nd) at Lighthouse – potluck lunch and kites.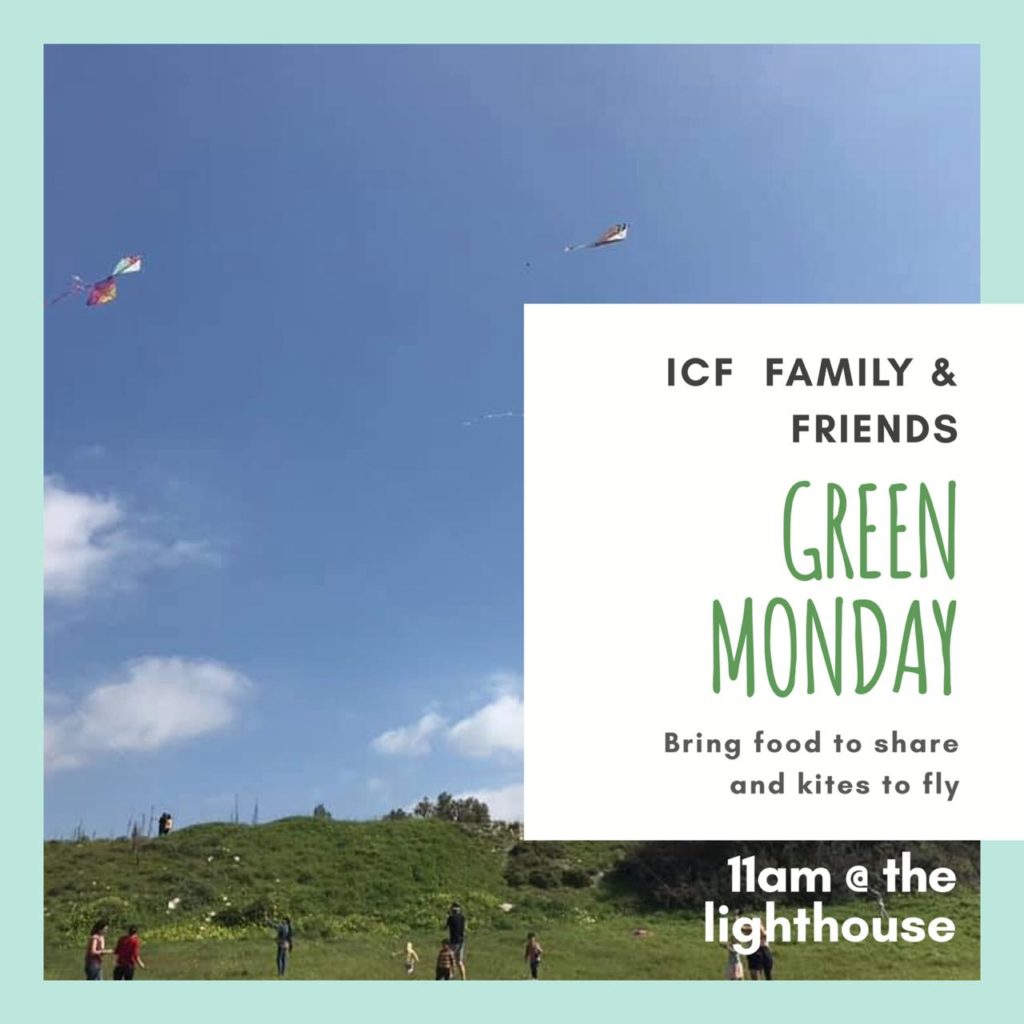 More info reach us at hello@icflimassol.com
This Week at ICF (24/Feb – 2/Mar)