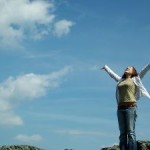 At the beginning of 2011, the leadership felt the need to put down on paper what God was saying about His plan for the future of ICF. A group of 10 people were chosen by the church to become the 'Vision Team'. This team of people, who reflected a representation of the variety of backgrounds in the church, met and prayed together for almost a year. Together they formulated the 'Vision & Mission Statement' – what they felt God was saying about the identity of ICF. The most encouraging part of this process, was that even though this team was made up of 10 people with different backgrounds, they were all hearing very much the same word from God for ICF.
Our Vision & Mission Statement:
Vision:
To be a Spirit –led growing church, made up of people from all nations, glorifying God, developing together in maturity and unity, following the example of Jesus in serving the community.
Mission:
The mission of ICF is:
–        To welcome people in to a community of believers, built together to be a place of worship, where prayer, fellowship and study of the Bible allow us to grow together.
–        To be a witness to Christ to the community in word and action.
–        To equip people for service in the church, in the local community and beyond using their God given gifts.
Values
We value the following:
1.         PRAYER & WORSHIP
The church is to be a place where God lives as we together worship Him in Spirit and Truth. We recognize the need to come together regularly for worship, prayer and intercession, praise and thanksgiving. (Acts 2:42; Is 56:7).  
2.         BEING WELCOMING & INCLUSIVE
The church is a welcoming community of believers that transcends all barriers of ethnicity, culture, gender, language, and social standing. (Gal.3:28).
3.         FELLOWSHIP
The church is the Body of Christ made up by its members and with Christ as the head. We are called to live and serve Him together. We desire to grow in Christ-likeness, through sharing our lives in fellowship, as a whole church and in smaller groups, applying the Word of God in our lives and sharing Communion together (Acts 2:42).
4.         YOUTH & CHILDREN
The church is a family with room for every age group and where children and young people are an important part. The church is to care, teach and equip each one of them for a life as a follower and disciple of Christ. We recognize that every individual, regardless of age, may have a full relationship with God our Father, Jesus His son and the Holy Spirit, our helper, and that each one may serve and be used by God in the church and in their daily lives. (Mk. 10:14-16; 1 Tim. 4:12)
5.         GROWING IN MATURITY
We place a great importance on the study, teaching, preaching and meditation of God's Word. We want to be open before God, prepared to listen and be led by Him as part of His body, the Church.  We want to remain open at all times to the voice of the Holy Spirit for guidance, divine wisdom and instruction in order to develop greater maturity in our spiritual lives. (Heb. 4:12; 2 Tim. 2:15; Eph. 1:17-18)
6.         EQUIPPING
As members of the same body we all have different gifts and parts to play. We want our church to be a place for each one to recognise their God given gifts, to be equipped and prepared for service, so that the church may be built up and become mature. (1 Cor.12: 12-31; Eph. 4:11-13; Romans 12:4-8)
7.         SPIRITUAL GIFTS
We want the church to be a place where both natural and Spiritual gifts will be in operation. The gifts are given to build the body up and to bring healing and direction to people in need. We welcome the use of Spiritual gifts under the direction of the Holy Spirit and under the leadership of the Church.  The Gifts of the Holy Spirit are powerful tools given by God for the common good of the people. (1 Cor. 14:1; 1 John 4:1-3)
8.         SERVING THE COMMUNITY
By studying the society in which we live, we strive to understand its structures, values and needs, so we can be effective in reaching out to serve the whole community in the same way as Jesus did, by meeting real needs, especially of those who are poor and oppressed  (Luk.4:18-19; Is 58:6-12)
9.         MISSIONS/EVANGELISM
Our mission and evangelism will be directed towards the unreached. We want to reach out in the power of the Holy Spirit, both locally and to the ends of the earth.  We welcome everyone to our church and want to use our homes for hospitality, aiming to introduce people to Christ. (Lev. 19:33-34; Luke 14:12-14; Acts 1:8)
10.       STEWARDSHIP
We want to be good stewards of all that God has given us, whether spiritual, material, or time based matters, reaching out and providing for those in need. We want to be generous givers, in the same way that our Heavenly Father gave everything for us, and is always faithful in providing for all our needs. (Matt. 25:35-36; Acts 2:45; 2 Cor. 9:6-13)
11.       INTER-CHURCH COOPERATION
We desire to develop close links with other churches locally and worldwide, cooperating with God's people in unity as the Holy Spirit enables us, so the world may believe that Jesus was sent by God. (Jn. 17:20-21)